A competitive intelligence platform built for enterprise sales
Put predictive, personalized, and actionable competitive intelligence at the finger-tips of your sales teams fully integrated with Salesforce.

Marketing now has a system to measure impact and ROI.
The Urgent Need for Competitive Intelligence
Competitive rivalry is intensifying globally. The average company is challenged by more competitors than ever before. Sales reps don't have time to keep on top of it. And, customers are more informed, connected and in control, while relationship selling is fading as customers reward business impact.
It's harder to win and keep customers
Customer acquisition cost is increasing
Value of differentiating features are declining
Churn is on the rise as customer satisfaction is decreasing
Traditional approaches to competitive intelligence don't work anymore. CompeteIQ delivers a management system to monitor, curate, and activate marketing's analysis into the workflow of sales reps on a per opportunity basis.
A Competitive Intelligence platform transforms how you compete
CompeteIQ is enabling sales teams to stay focused on selling, keep informed about the competition, and have the confidence to differentiate. While marketing now has a system that scales to monitor 100+ competitors, standardize of field content, and measure its impact and ROI.
Monitor your competitors, the smart way
Artificial intelligence
Machine learning
Natural language processing
Curate analysis automatically
Intelligent battle cards
Automated newsletters
Competitor profiles
Win/Loss interviews
Content that is personalized for every deal
Integrated into your CRM workflow
Analytics to measure the impact on deals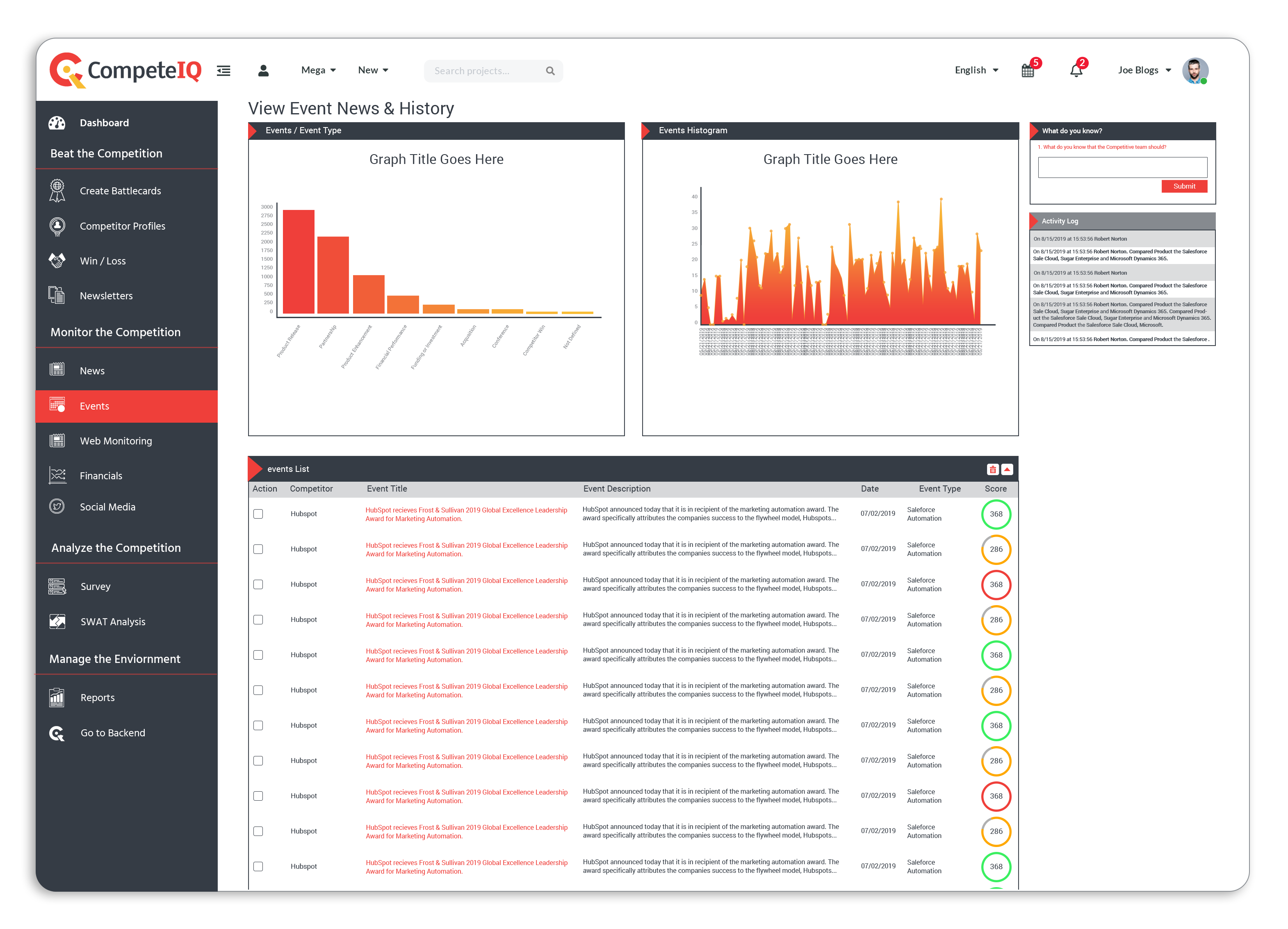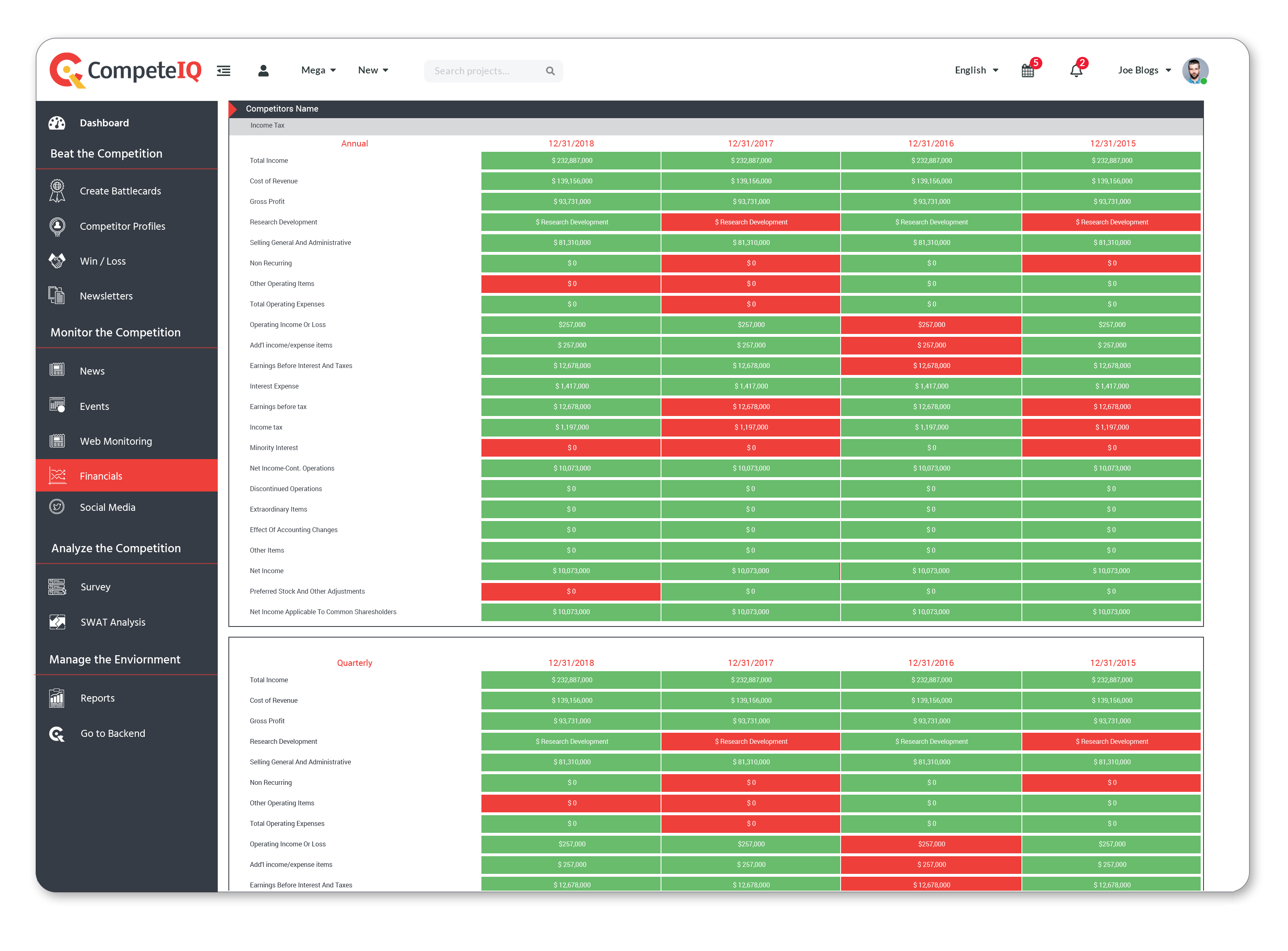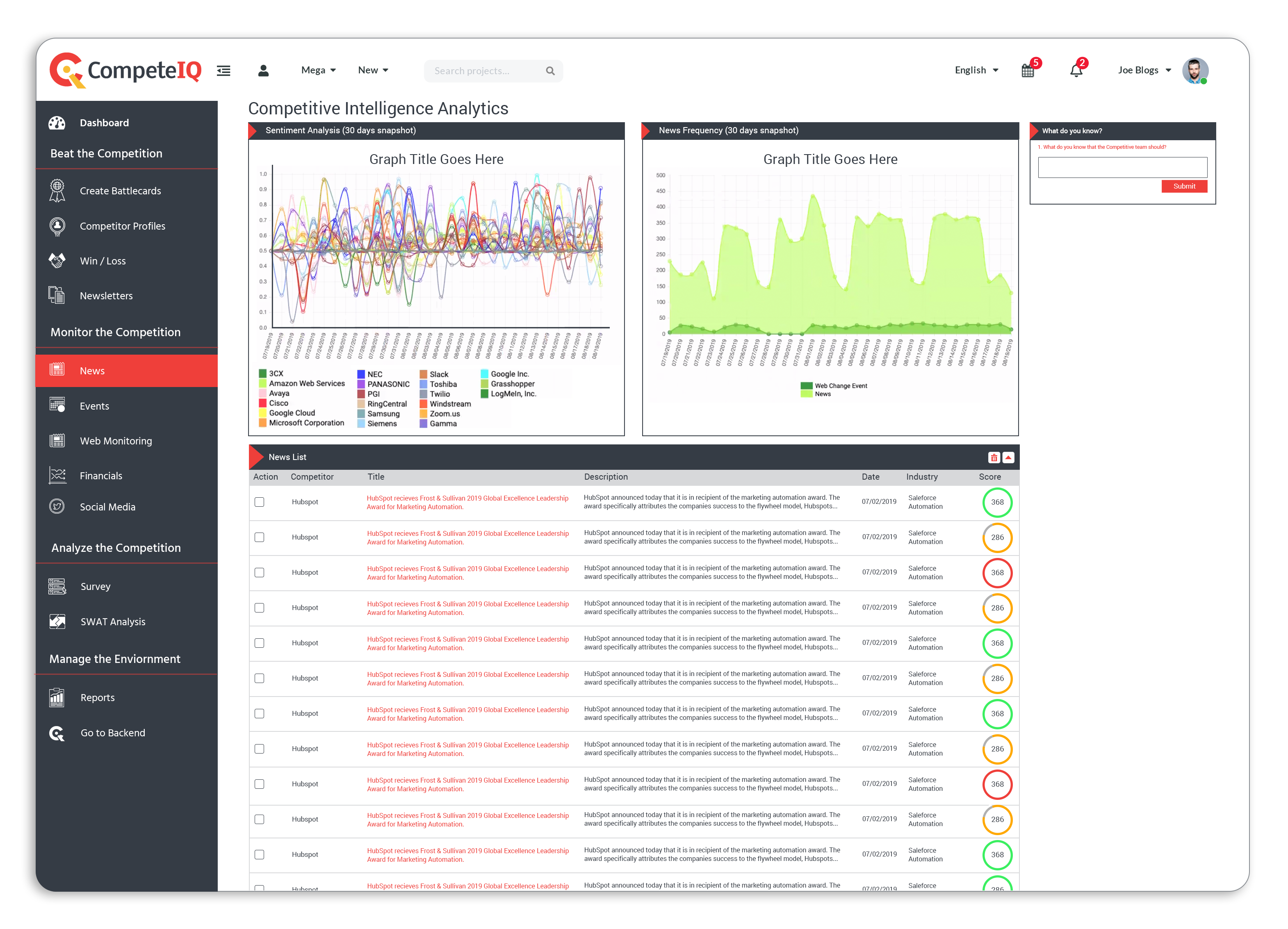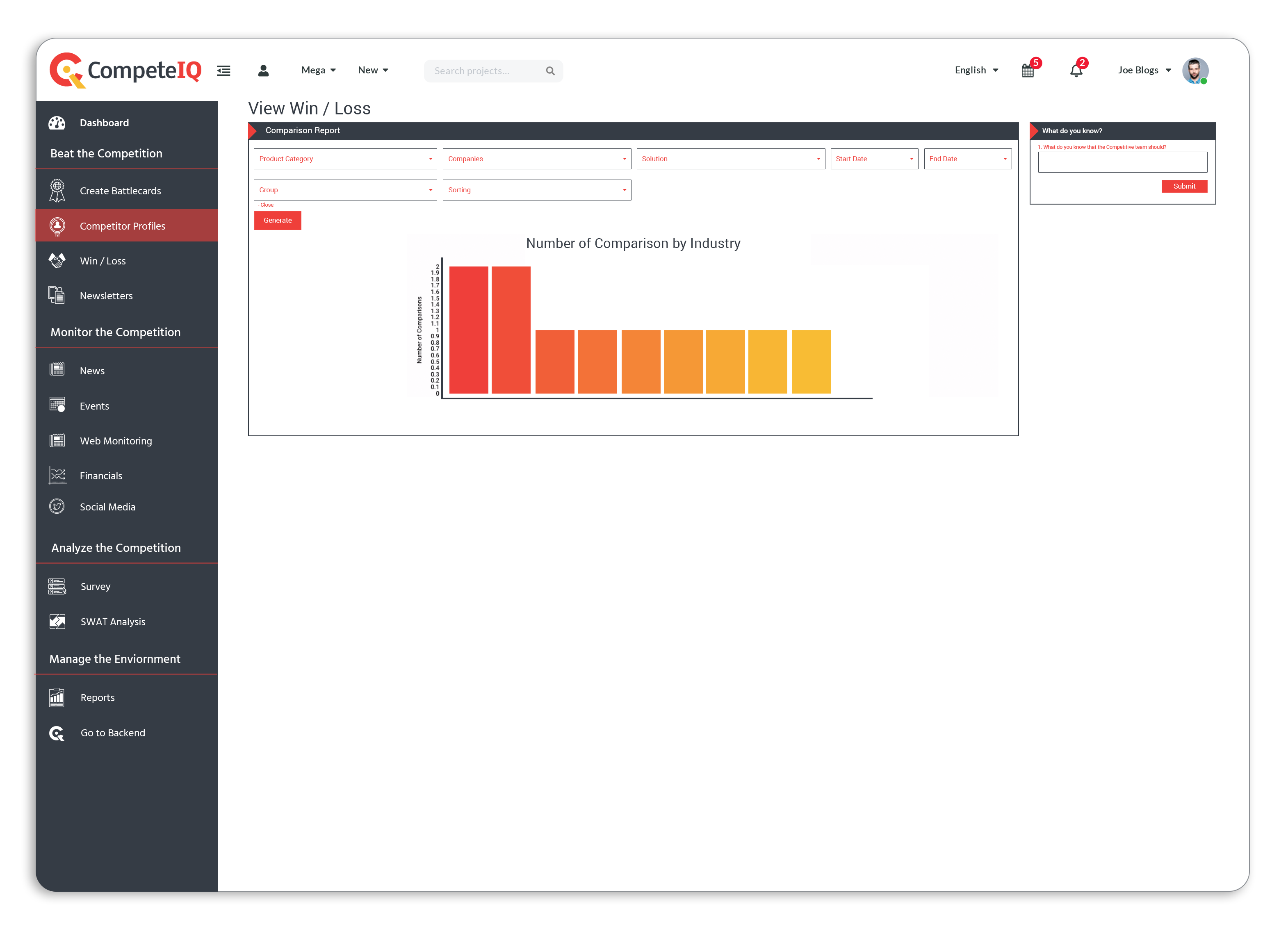 Competitive Intelligence for everyone
in your company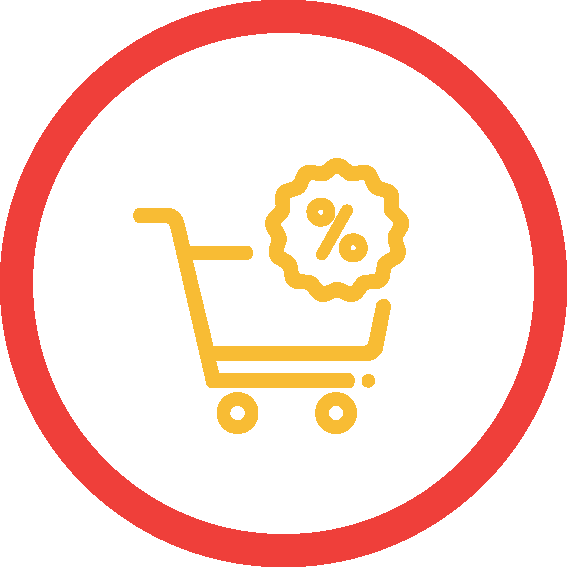 CI for sales
professionals
Predictive, personalized, and actionable
intelligence at your fingertips to keep you
ahead of your competition.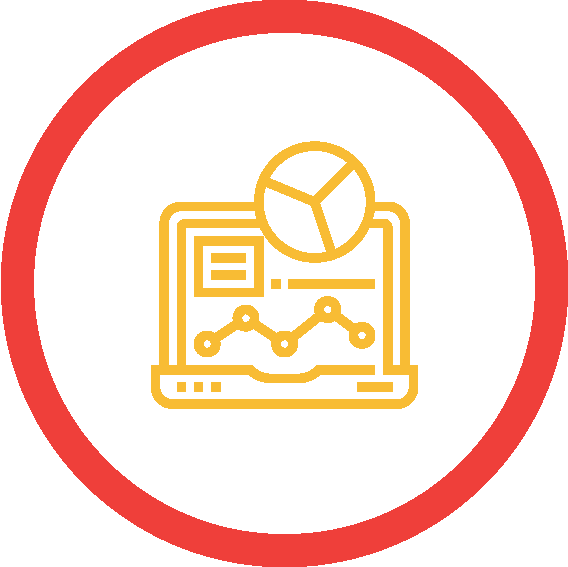 Monitor, curate, and publish competitive intelligence analysis to help sales differentiate their product, anticipate objections and beat the competition.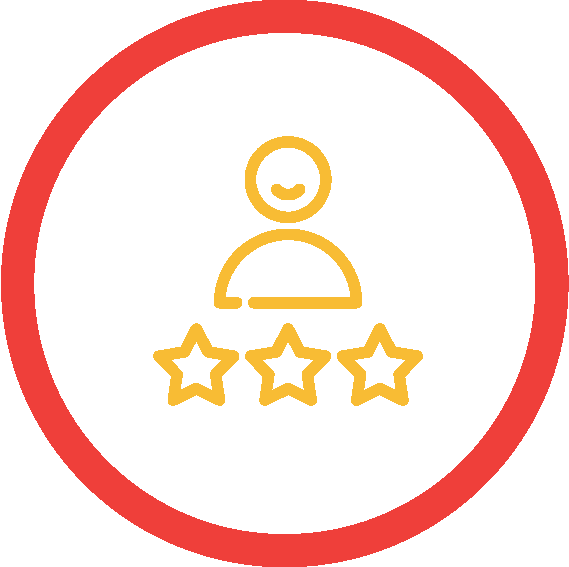 CI for operations and
executives
Get global insights into winning and losing trends. Quantify competitive threats by product area, vertical market, and geography so you can act fast to win and keep bigger customers.
Ready to win intelligently?
Take control of your company's competitive maturity. Book a demo with one of our CI experts to start winning intelligently.
Competitive Intelligence Featured Insights