What is Competitive Intelligence?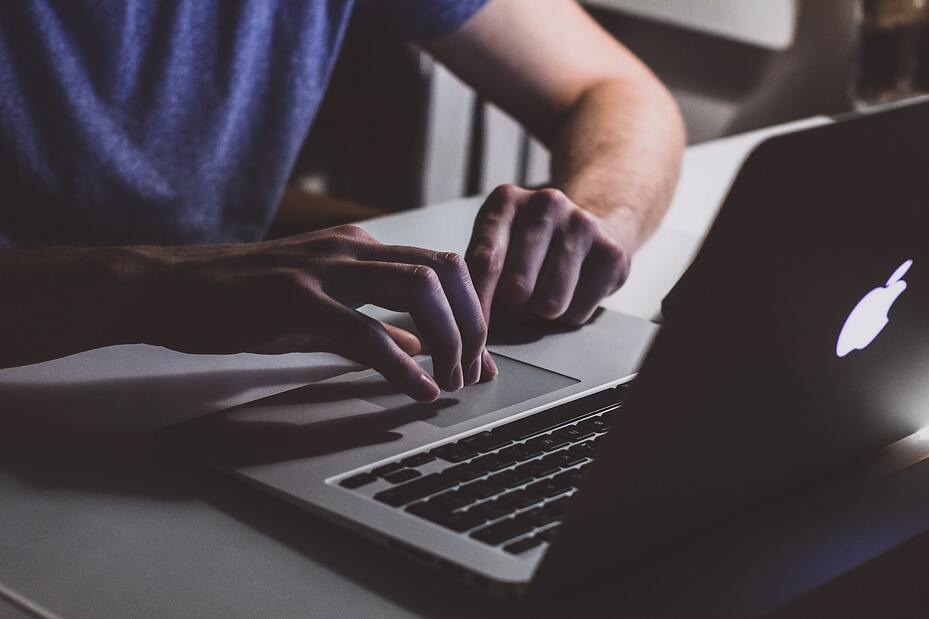 Here's how you can use CI to close doors on the competition.
What's the first thing you do before trying out a new restaurant? Or before booking a holiday? Or (let's go bigger), buying a new house? If you're like most of us, you probably do a bit of research. In a recent webinar, MarketMuse reported that 93% of online experiences begin with a search, and according to research by Forrester, 74% of consumers reported using a search engine for consideration and purchasing.
So why would you launch products, or walk into a sales situation without doing the same? Competitive intelligence (CI) is essentially equipping yourself with knowledge to ease the burden of business and gain a competitive edge. Many CI analysts came from intelligence positions in other industries, or scientific posts, so they know the value of information. Do your sales teams? And marketing and product teams? And does management?
What is Competitive Intelligence
Competitive intelligence is data, analysis and actionable insights that companies gather and utilize to differentiate themselves from competitors on both tactical and strategic levels. Harvard Business Review powerfully describes it as 'a perspective on changing market conditions'. A competitive intelligence focus is part of an increasing trend that provides a dedicated sales enablement function within organizations. This investment and proliferation of supporting the sales function is paying off as research suggests that those who have a dedicated sales enablement function enjoy tangible benefits such as achieving quotas and improved win rates.
The consistent focus on a competitive intelligence program works to build up the overall competitive maturity of an organization. The competitive maturity of an organization points to the degree of involvement, investment and importance put into the gathering and utilization of competitive intelligence on a cultural and organizational level.
Why collect Competitive Intelligence?
With an ever-increasing number competitors across industries, product lines, and geographies; more demands on sales teams and the need for speedier change are powering the growth in competitive intelligence platforms that enable smarter and faster ways to compete in the field. It's now a matter of survival that companies have one in their marketing and sales technology stack. This means putting a competitive intelligence management system in place to focus on operationalizing how you equip sales and partner teams with competitive data and measure its outcomes.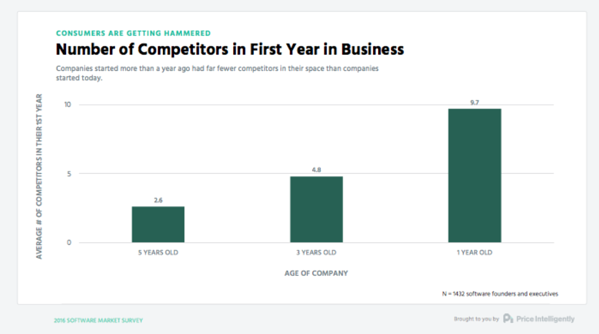 ource: 2016 Software Marketing Survey, Profitwell
While some are of the opinion that not paying attention to competitors can give them laser focus in their own efforts, this can be a grievous error to make. Hubspot notes that "competition strengthens, rather than weakens, a market. Companies striving for leadership and out-servicing each other to win customers generates tons of value."
Sources of Competitive Intelligence
Common areas of competitive intelligence look at data that is most often readily available such as client lists, service/product differentiators, marketing campaign components, sales strategies, service delivery processes, and customer service methods. Though there is no 'right' set of information in CI, here are some fundamental 'need to knows' for any organization:
Your competitor's products or services.
It sounds basic, but we have often been surprised by calls from sales teams who didn't know the basic description of what the competitor was offering. But it makes sense—many companies spend a lot of time training sales teams on their own products, but relatively little time on the competitor products. If you can let your sales teams know at least what the competitor's product or service is, what it looks like, and the high-level description of it, it puts them in a better place to understand what they are up against.
Your competitor's positioning strategy.
Sales teams are frequently provided guidance on how to position their own product, but get less education and information about how the competitor is going to position and attack. Sales teams should never be blindsided by the objections a competitor is going to raise, and should know how to handle those objections. Crucially, they need to know how the competitor positions themselves and how to effectively deposition them. It's now a matter of survival that companies have a #CompetitiveIntelligence tool in their marketing and sales technology stack. https://ctt.ac/6eQL3+ Via @competeiq Click To Tweet
The major areas of cost for your competitor.
In the early stages of a deal, the sales teams most likely don't need your competitor's full price list. What they need to know are the major components of cost: Is service included? What are the options to the competitor product? What does your product include that the competitor's does not? This will help address the "your product costs twice as much as the competitor's" argument. Yes, it costs twice as much, but it includes twice as many features which are all extra-cost options for the competitor.
How to compare the product or service.
Ensure that sales teams have access to a side-by-side comparison of your products with competitor products, and let them know what areas to highlight. And go beyond the data-sheets too. Consider the things that your customer is going to decide on—it might not be a feature of the product, but instead might be a quality of the company; the service and support mechanisms, locality, and experience of employees.
Where to get other information.
Who are the experts that can be referenced regarding competitors, or where does the sales team find other documentation? This could be a Sharepoint site, an Intranet site, or an email alias. Make sure the account teams know all the resources that exist for them.
How to Utilize Competitive Intelligence
Once gathered, CI can have a big impact on decisions and actions taken by sales, marketing and product teams. Let's have a look at these individually:
Sales team use of CI
Determine competitor position and employ tactics to counter it: If you know competitor positions and advantage claims, as well as how they might try to de-position your product, you can set a bias in the customer's mind before you even finish your discussion with him or her.
Track important competitor movements such as market entries or exits, new websites or branding, and new products or services.
See who is in a deal and take preparation actions like revising or updating scripts, processes or pricing. Bonus points for creating battle cards around this intel.
Marketing team use of CI
Position products and services: Intelligence gathered about competitor communications can help a marketing team in their own initiatives and it can determine how products and services are positioned in the customer's mind.
Plan the launch of new products and services with the knowledge of when competitors might be launching their own.
Create more effective collateral for the sales teams and for the organization as a whole.
Product team use of CI
With the right information, product teams can create better products and services, and update those that may be lacking in features or benefits in comparison to competitor products and services.
How to get started with Competitive Intelligence
There are many ways to start, some more laborious than others. You can dedicate a team to manually collate customer and competitor research. Or you can invest in a CI platform that integrates with your Salesforce workflow. Like CompeteIQ's powerful Competitive Intelligence Platform: A predictive tool that gives you personalized information that you can immediately act on.
Why not book a demo with one of our CI experts? See how we can help you gain and maintain a competitive edge.